Holoracer is a superfast super-simple 3D racing game. I've spent so much time writing it, I haven't got time to do a proper web page. If you like the game, please let me know!
Here's what the critics are saying:-
"It's too damn fast" - Anon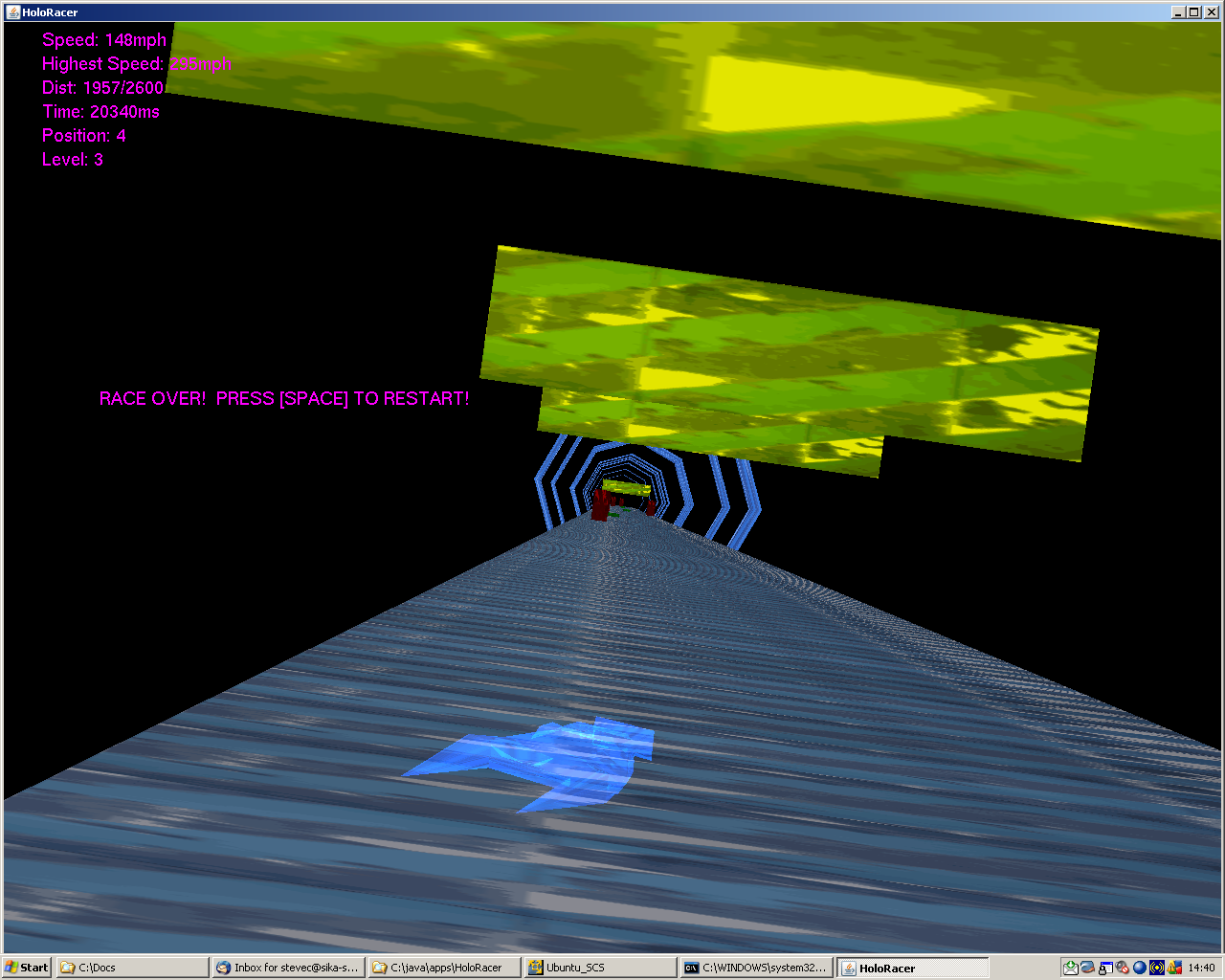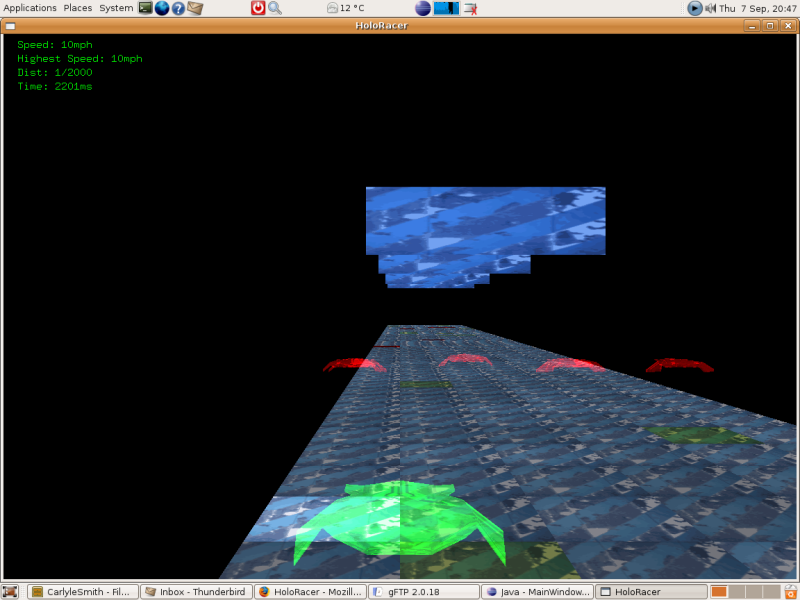 --
Programmed by Steve Smith
– Still looking for success.